Merrylands Bowling CLub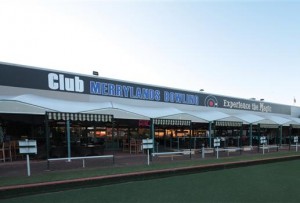 Club Merrylands Bowling is your one stop venue for dining, entertainment, promotions, sport & shopping. With over 24,000 members, we pride ourselves in providing exceptional service. Come along and enjoy the fresh air and ambience under our external covered areas Outdoor Lounge or Alfresco Terrace and enjoy an afternoon or evening with family and friends.
The Club consistantly goes above and beyond in it's approach to the development and support of local community groups. Through the Club Grants scheme last year the club provided over $250,000 in community funding. This was well over what is required.
Club Merrylands Bowling also holds it's own presentation to reward the funding recipients in person. This helps build a stronger community. And that's what Club Merrylands Bowling is all about – our community.
We have a multi-level carpark where you can gain entry via both Oxford and Cambridge Street. We have almost completed the first stage of the Clubs refurbishments and no expense has been spared for the comfort of our Members and guests.
Cnr Oxford & Newman Street
Merrylands NSW 2160
Phone: (02) 9637 9099
Fax (02) 9682 6841
Web Address: www.clubmerrylands.com.au
Email: contact@clubmerrylands.com.au
'The Shop':                                  02) 9682 8024
Food Choice Family Restaurant: 02) 9637 0105