Juke Box Jive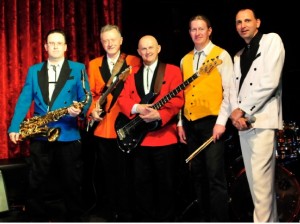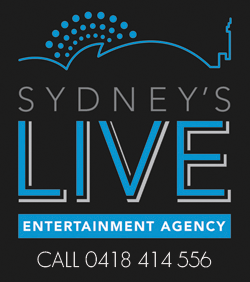 The Juke Box Jive Dance Band has been working the Australian club circuit for the past 20 years. Although primarily a 50′s and 60′s rock'n'roll band, the group perform country rock and also doo-wop numbers. You would have to say that the group is best recognised by their coloured suits and their 5 part vocal harmonies. This isn't just another rock'n'roll band, this is one of Sydney's best show bands
Juke Box Jive was also nominated for awards in two categories in the 1999 Australia Post Wintersun Awards. This event is held every year at Coolangatta NSW, on the Queensland border.
BEST PERFORMING BAND and BEST NEW NOSTALGIA BAND
Juke-box-jive- 2008 and 2009, Juke Box Jive were nominated in the Show band category of the Australian Mo Awards
The group is available for bookings for all types of functions including weddings and corporate events. Also available for bookings is their new shows, Manilow Magic- Barry Manilow Tribute and also Sedaka 4 Decades of Hits- Neil Sedaka Tribute.