The Rock Hoppers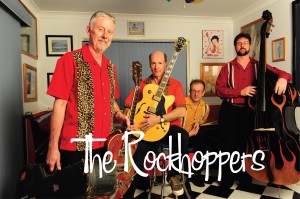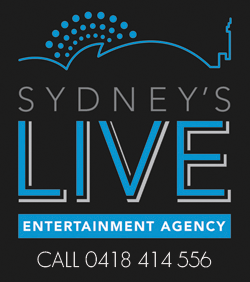 Like all penguins, the Rockhopper Penguin is a native of the Southern Hemisphere and is the same very cool, slightly Rock'n'Roll looking, penguin that featured in the movie Happy Feet. The band, The Rockhoppers is also natives of the Southern Hemisphere, hailing from Sydney, Australia. And just like the Rockhopper penguin there is nothing they like better than the dancing beat of Rock'n'Roll music
The Rockhoppers are a celebration of all things Rock'n'Roll, with a set list geared towards dancing and fun. The concept was born through the group's love of the music and style of an era when showmanship, excitement, and fun were the name of the game.
A time long before technology took over, when musicians could actually play, when records were cut live with no overdubs, a time when Rock'n'Roll was new, vibrant and exciting!
 With four part harmonies, slapping upright bass, ripping guitars and drums right in the pocket, these guys put the rock back into Rock'n'Roll.
"You wanna have some fun, come and join me and, let's put on our dancing shoes".