Voodoo Rythm Shakers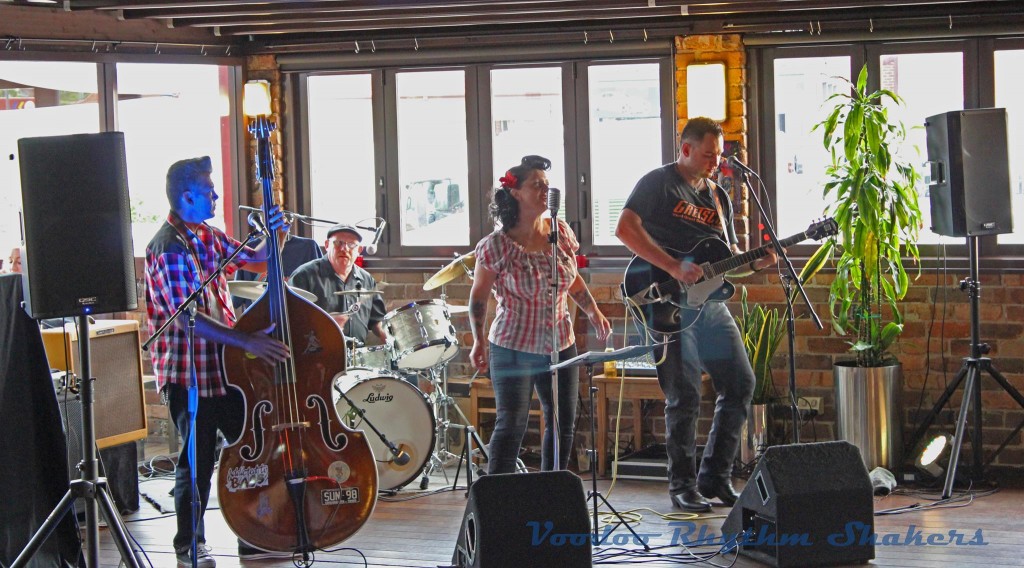 Whether its Rockabilly, Country or Rock and Roll that satisfies your senses, Sydney based band VOODOO RHYTHM SHAKERS has got your taste covered.
The  rockin' voodoo beat driven by Brad Stevens on drums will keep your feet tapping and the dance floor moving, while Darren (Flash) Michael delivers the sweet riffs and rhythms of the Gretsch guitar.
With his pickin' and slappin' Robert (Flanno) Flanagan drives the shakers on the finger board of the double bass.
You will be captivated and entertained with the vocals from lead singer Toni Michele presenting her own lyrics along with the band's original percussions and personalised covers from the 1950's.