The Midnight Drifters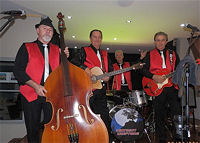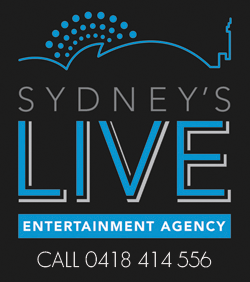 Get everyone on the dance floor with  MIDNIGHT   DRIFTERS!
A very popular Sydney band , MIDNIGHT DRIFTERS generates energy and excitement everywhere they perform.
This dynamic band is comprised of four talented musicians being -Chris Anthony – Lead Vocals /Backing Vocals & Rhythm Guitar – Michael Bak- Lead Guitar/ Vocals & Backing Vocals – John Fitz – Drums & Backing Vocals –  Greg Townend – Double Bass/ Bass Guitar /Vocals & Backing Vocals . Playing a mix of Rock n Roll, Rockabilly, Swing, Ballads  are sure to entertain and keep the dancers moving all night long!
MIDNIGHT DRIFTERS collectively are all well seasoned musicians and performers and will  work with you well before your event date to ensure the success of your occasion.