Elvis Presley Fan Club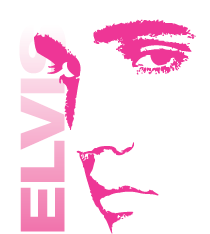 The Elvis Presley Fan Club of Australasia is a non-profit organisation, run by Elvis fans and has been in operation since 1965. We are proudly one of the longest established fan clubs in Australia and the World today.
We are officially recognised by Elvis Presley Enterprises and Graceland, and have been nominated as one of the Top 10 Fan Clubs.
The club motto is: Tru Blue Elvis Fans
The club song is: Memories
The club colours are: Candy Pink and Electric Blue.
Life Members are: JD Sumner (now in God's loving arms)
Avis Brown (US Correspondent)
Elaine Green (Tasmanian Club President)
Club members receive the club's quarterly newsletter TRU BLUE ELVIS which details up-to-date information from around the world on Elvis happenings, Graceland and world news, Elvis merchandise including CD and Video reviews.
Over the years the club has established a number of firsts amongst Australian Fan Clubs. These include:
The introducuction of regular Club Dances and Social Events – including the first Australian 2-day Elvis Festival, trivia nights and "Looking For Elvis" Talent Competitions.
2-day Elvis and Rock 'n' Roll Exhibition at the Sydney Royal Easter Show.
Elvis Presley displays (jump suits, memorabilia, etc) in a number of Westfield and regional shopping centres throughout Australia.
Assisting charities in the memory of Elvis.
Merchandising of Elvis memorabilia to members.
In 1974 became the first Australian Fan Club to commence regular USA Tours.
In 1974 members visited Las Vegas to see Elvis Perform. Today we have joined forces with The Elvis Presley Fan Club of Victoria and run joint USA Tours on a bi-annual basis.
Our tours have included visiting Memphis for Elvis Week to attend all 5-yearly celebrations, such as the 10th, 15th, 20th, 25th,  30th & 35th Anniversary events and we will be there in August 2017 for the 40th Anniversary. We have also organised off-season extended USA Tours, visiting such exotic locations as Acapulco in Mexico.
In 2002, signed the first sister-club agreement between Australian Fan Clubs with the Elvis Presley Fan Club of Victoria – the oldest Elvis Presley Fan Club in Australia.
This agreement formalised existing long-term commitments between the clubs in regards to promotion of each club and their events, merchandising and joint USA Tours.
The club has been run for the last 22 years by Jim Porter (President), (one of the leading Elvis collectors in the country) and his wife Andree Porter (Club Secretary), who have overseen a number of changes to the club during their time in control.
These include changes to the club's motto, direction in regards to social functions, licensing and the introduction of our internet site, all culminating in the club's ranking as one of the best in the world today. They believe to run a successful club, you must be a fan not a businessman.